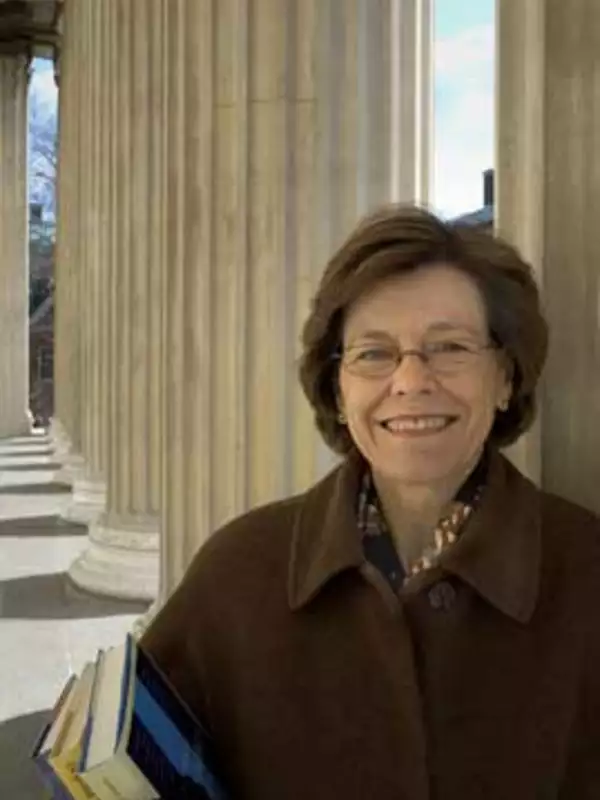 Rosalind Rosenberg
Professor Emerita of History
Department
American Studies, Women's, Gender and Sexuality Studies, History
Contact
CV
Rosalind Rosenberg, professor of history, joined the faculty of Barnard in 1984. In addition to her teaching duties for the department of history, she is also affiliated with Barnard's American studies program.
Professor Rosenberg specializes in American history, with special focus on women's, social, and legal history.
She is presently working on a biography of the feminist and civil rights advocate Pauli Murray.
Professor Rosenberg is a member of the Executive Board of the Society of American Historians.
B.A., Ph.D., Stanford University
American history
Women's history
Divided Lives: American Women in the Twentieth Century, rev. ed. (New York: Hill and Wang, 2008)
"Women in the Humanities: Taking Their Place," in The Humanities and the Dynamics of Inclusion, 1945-2000, ed. D. Hollinger (Baltimore: The Johns Hopkins University Press, 2006)
"The Daughters of 'Papa Franz': Benedict, Mead, and Hurston," in Living Legacies at Columbia, ed. W. T. Du Bary (New York: Columbia University Press, 2006)
Changing the Subject: How the Women of Columbia Shaped the Way We Think About Sex and Politics(New York: Columbia University Press, 2004)
"Gender," in The Modern Social Sciences (Vol. 7 of The Cambridge History of Science), ed. T. Porter and D. Ross (New York: Cambridge University Press, 2003)
"Conjunctions: Race and Gender in the Work of Pauli Murray," Journal of Women's History Summer (2002)
"Pauli Murray and the Killing of Jane Crow," in Forgotten Heroes From America's Past, ed. S. Ware (New York: Free Press, 1998)
"The Woman Question," in The History of the World in the Twentieth Century, ed. R. Bulliet (New York: Columbia University Press, 1998)
Beyond Separate Spheres: Intellectual Roots of Modern Feminism (New Haven: Yale University Press, 1982)